Aнна Дарзыня
(University of Essex, UK)
First time I heard about university was in one of the fairs in Riga. I was in 11th grade at that time so it was too soon to start application process but I visited university homepage and I liked what I saw.
When it was time to start application I wasn't sure whether to do it myself or to find an agent. I consulted with some of my friends and as they have had good experience with agents they recommended me to do the same. In one of the fairs I spoke to ERGO, also they gave me a discount so I decided to apply trough them. In the beginning, I gave all the necessary documents to the agent and they did the rest. They also helped me with UCAS. Later they informed me about conditional/unconditional offers and any other information university had sent me.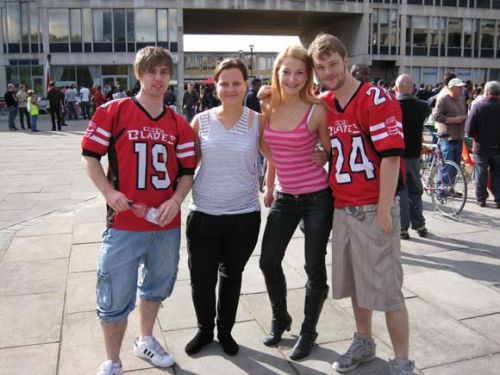 The reason why it is a good idea to use an agent is that you don't need to waste your time and energy on paperwork; moreover you can be confident that all your documents will be send on time and to the right place.
There are two main reasons why I chose Essex. Firstly ERGO co-operates with university and secondly and mainly because when I came to visit university in February I really liked it here. I liked campus, I liked people, I really loved that it was so busy and alive. I was really impressed while I was visiting that is why Essex was my first and only choice.
Speaking about first year, also first week, overall it was quite challenging but in the good way I would say. However it was quite hard to adapt in the beginning. First of all because of the language: it was hard to understand accents and English language they spoke seemed like not English but some other language but luckily English students were supportive and they were more than fine with the fact they needed to repeat or speak more slowly. Secondly, culture differences are quite big; you can feel them especially when you live with many people with different nationalities. However, it has been a great experience and I could learn a lot of it.
First year I lived on campus - Eddington Tower. We were 16 people in one floor. Everybody had their own room which was really nice an a lot bigger than I expected. I really loved my room and sometimes I even miss it. Also kitchen is huge and it is so comfortable to make a food there. However, it is not only a place where to cook it is also great place where socialise with your flatmates and maybe get some really good friends. Moreover, I would definitely suggest every fresher to live first year on campus as it is not only a good accommodation but also a perfect location- close to everything and you can sleep longer in the mornings.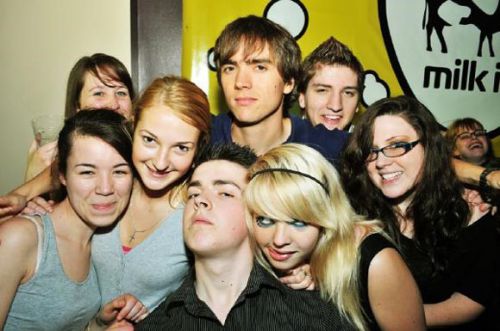 Speaking about the studies it is not a big difference between Latvia's and England's education system. They both have essays and exams but the thing is that you need to do all work in English and it is much harder to express your opinion in different language. Also in first year I took Spanish and French, so I needed to translate twice in my head to understand the meaning, so quite challenging. However nothing impossible.