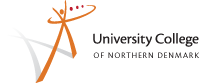 Vadim Bodoprost
UCN, Denmark
Me and my studying in Denmark.
When I started a high school in my hometown it came time to decide where I would get a higher education. I had no idea. I wanted to stay in my city, as there are all my friends and family, and everything is so familiar to me. However, at the same time I was dreaming about getting a higher education somewhere far away from my home. But again, I had no thoughts where to go and what to study. Hopefully, there is a lot of information in Internet, so I started to search.
The first thing, I found out, is that there are many companies in my city which help future students to fulfill their dreams. Moreover, I found that many education fairs held, where everyone can find information and even speak with the administration of the universities and students that already study there. So, I attended one fair, then another and so on… It is really exciting, as you can get very appropriate information from the students that already study abroad. They would tell you about difficulties they had and how to prepare yourself for moving abroad.
In terms of admission, there is also useful to apply with the help of such companies, as ergo|education. Despite they would provide you with everything you should know, they would also hand in all the papers instead of you. They also provide their own language exam, which, in my opinion, is much easier than IELTS (and is FREE, by the way).
I did the same. When it came time to apply, I was definitely sure what and where I want to study. My choice was University College of Northern Denmark. To be honest, I do not really know why. I think, it is because I spoke to many students from UCN on this education fairs that I have already mentioned. So I got a lot of information and that was the point of going there. Speaking about the program I study, it is just my interests. I study Hotels and Restaurants management. I believe all part-time jobs that I used to have made an influence on my choice and it definitely was not wrong.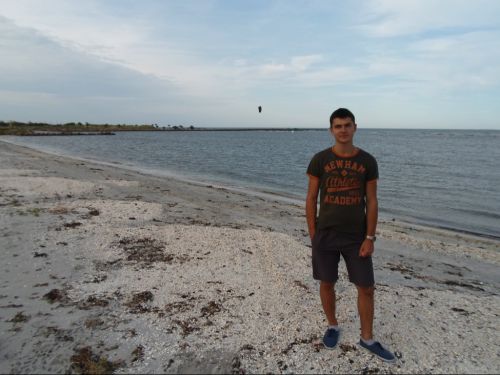 When I finally arrived at my new live place I was overwhelmed with emotions. I could not believe that my dream came true. However, the first few weeks were the most difficult time I have ever had. Everything was new for me. I could not find the products at the shops that I got used to buy at home, everything was unfamiliar to me. New people, new culture and the language. I think that was a culture shock. But, hopefully, it disappeared in a few days. Now, I can say that it was a right choice. Of course, sometimes I am homesick, but Skype really helps me. I am totally sure that the education, which I would get her, would broaden my mind. It is a great opportunity for getting an experience. Moreover, you can travel at the same time.
What I can say to future students is to be more motivated and go towards your aims. Moving abroad is a serious change in your life, so you have to be ready for the hardship at the first time. But, be strong andnever look back. Only then you will overcome all the difficulties. That is the opportunity that cannot be lost.